Soft as Snow release debut album 'Deep Wave'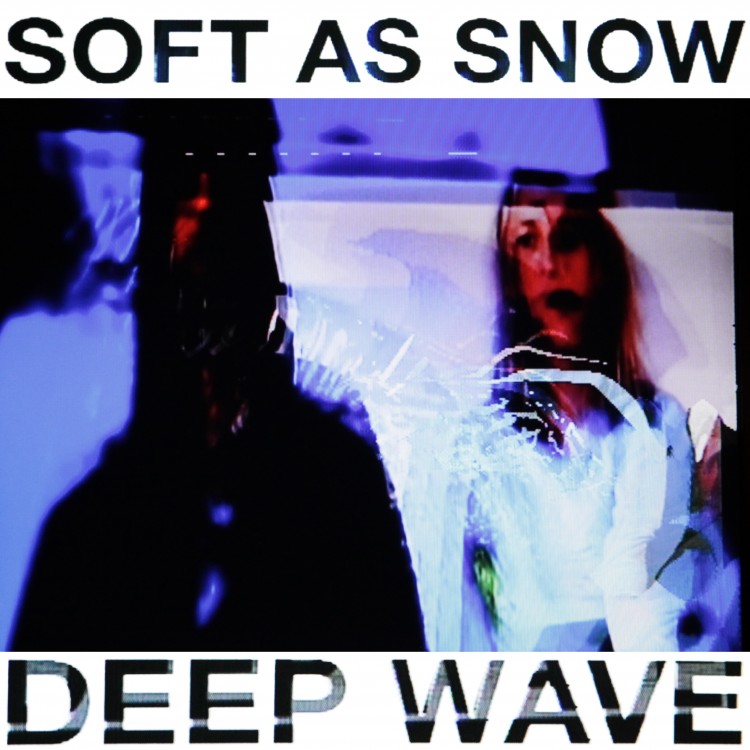 We are delighted to release the debut full length album 'Deep Wave' by Norweigian synth duo Soft as Snow today, 6th April.
Created by Soft as Snow members Oda Egjar Starheim and Øystein Monsen, with additional mixing and production by WIFE of Tri Angle Records.
Their oblique leftfield pop recalls Cabaret Voltaire, Throbbing Gristle, deep Detroit techno, 90s IDM, Fever Ray, cold wave and the 'Mutazione' compilations, but is simultaneously fresh, original and groundbreaking, crowned with Oda's esoteric and otherworldly voice.
'Deep Wave' follows two EPs 'Glass Body and
Chrysalis - and as with those, the duo still avoid laptops, preferring analogue machinery, samplers, live drums and processed guitars - but this album marks a creative development, with their sound now deeper, more detailed and less simplistic than before.
"We've been experimenting with arrangements and production. The sound is rawer, more experimental and noisy", explain the duo. "What maybe differs most from the other releases is that we decided to keep a lot of recordings from the initial jams. Several of the tracks are more or less kept in the original form."
----
Since the announcement of Deep Wave we asked three of Oda and Øystein's fav producers to rework tracks from Deep Wave.
Having found a home at the excellent Don't Be Afraid imprint, French born and now Berlin resident rRoxymore has tackled Soft as Snow's 'Pink Rushes' into a new deeper, darker territory. Stripping it back completely, the remix has a much more mysterious feel, whilst still fulfilling your needs when heard on the dance floor. [via SoundCloud]
Australian group
Liars
signed to Mute Records are one of Soft as Snow's most favourite bands - We asked Liars to remix Snake - which Tiny Mix Tapes say "is a deep, unsettling reminder of the menace lurking around every corner of whatever studio Angus Andrew holes up in, a broken house track pulverized into weird submission. The treatment fits Soft As Snow like a glove" [
via SoundCloud
]
The 3rd and final remix comes from Stockholm's Simon Haydo who recently released on Peder Mannerfelt's label. We are saving this remix for the 27th April where all three tracks will be bundled together to stream or download.