Guy Andrews returns with 'Permanence'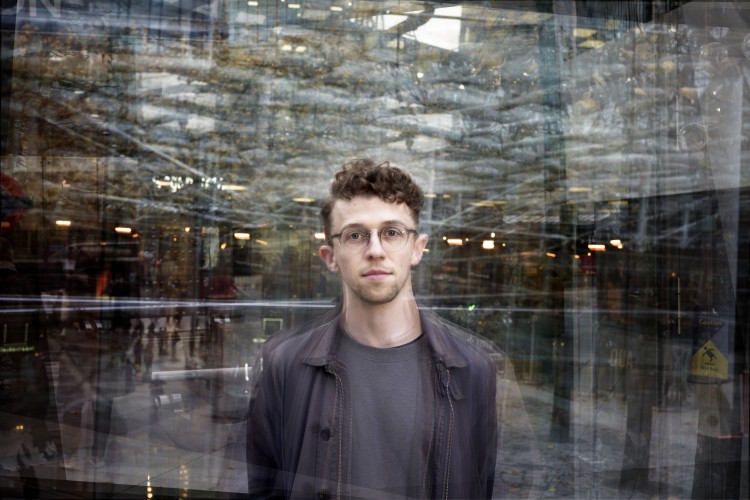 A prologue to the album called "Twenty Seven Inches Of Mercury" is out now - Listen here
Permanence is the name of the new album by the musician/producer Guy Andrews, whose work lies predominantly in the sphere of abstract electronic composition, crafting sonic textures which brood as they do blossom. Incoming via Houndstooth on September 16th, the record will be followed by an ambient counterpart [MT][NT][ET] on 11th November, with a further release of remixes by Kevin Drumm to follow early in 2021.
A prologue to the album called "Twenty Seven Inches Of Mercury" premiered today via
Son Of Marketing
, which channels Guy's evolving compositional process and resourcefulness when looking for inspiration.
There is an honesty, openness and raw nature that defines Guy's music, which has always been guided by his emotional responses to events in his life. Permanence is the evolution of his sonic storytelling, going deeper into Guy's psyche and exploring his own genius loci or spirit of place. Permanence is part of a personal evolution and realisation of what is important to Guy, discovering that making music as a means of creative expression is far more meaningful than simply succumbing to an internal pressure or to the commercialisation of being creative.
"We cannot claim permanence in our lives, but what we can hold onto permanently is the idea of change." - Guy Andrews
On Permanence, Guy pushes his creativity out of his comfort zone, leveraging sound design with composition to further express his own 'language' of textures (rather than lyrics and melody) to articulate feelings and to process life experiences. Every layer of sound carries purpose and meaning. The resulting record is an autobiographical stream of consciousness designed to be listened to as one continuous long-playing piece of textural music, and for the audience to draw their own sense of meaning.
This idea of encouraging listeners to engage on their own terms also extends to the process of creating the artwork. Guy commissioned Totnes based artist
Jenny Frances
to provide a visual, subjective response to the music. The final piece will be offered as an art print alongside the digital album release.
Permanence is ultimately about creating something meaningful and positive, that can potentially be as liberating for the listener as it is for the creator.