Modern Warfare Remixes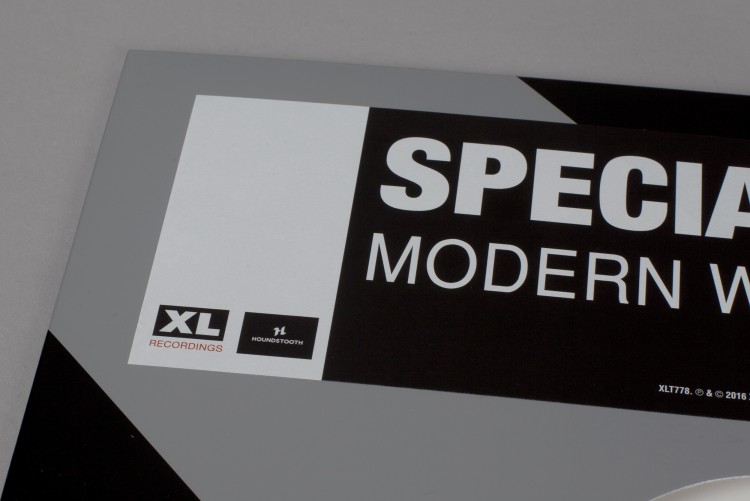 In October 2015 Paul Woolford, aka Special Request, simultaneously released a trio of EPs – titled Modern Warfare 1, 2 and 3 – to widespread acclaim on XL Recordings in association with us here at Houndstooth. Building on the success of his debut Soul Music album, the three EPs are a riot of chopping breakbeats, 4/4 kick drums and MC samples cut through with pure uplifting piano and vocals. This was widescreen, illicit, bass-heavy club music that nodded to the past but firmly faced the future; simultaneously ominous and euphoric.
"Modern Warfare is the most exciting dancefloor-focused record in a long time" – DJ
"It feels like a classic, but built for modern club play" – Resident Advisor
"Boy, does this one do the damage" – Mixmag
"Truth in advertising, Modern Warfare is a dancefloor weapon" – Pitchfork
Equally in demand as a remixer, Special Request has delivered phenomenal mixes for the likes of Moderat, Daniel Avery, Jamie xx, The Chemical Brothers and Wiley over recent years. Now, it's Special Request's turn to be remixed with a trio of 'Modern Warfare' remixes. Available on limited-edition 12" vinyl, 'Modern Warfare Remixes' features brand new and exclusive remixes from René Pawlowitz in his Head High guise (with two versions of 'Reset It') and Detboi (on 'Damage').
Buy from our STORE for only £7.50 P+P
Please note that we are unable to offer free WAVs with 'Modern Warfare', as we usually do with vinyl releases from the Houndstooth store