Kicking Cancer to the Curb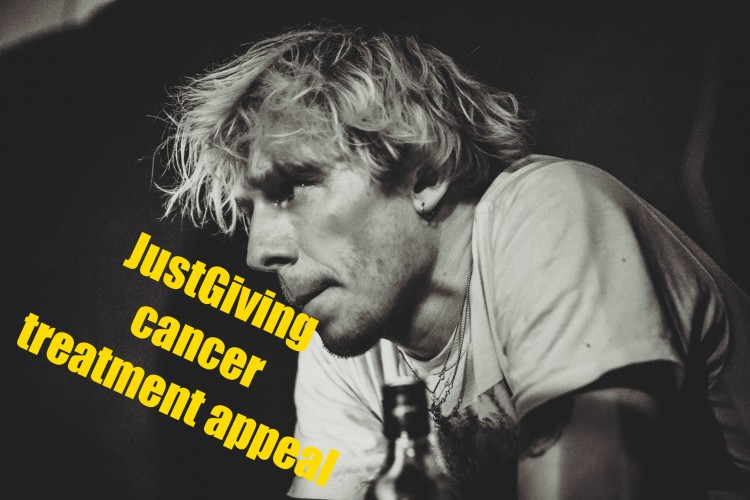 We're raising £60,000 to help Johnny Rivo (John Rivett) from our electronic duo Shift Work to receive effective cancer treatment known as immunotherapy that is not currently available on the NHS.
Head over to our bandcamp page [HERE]
For £10 (or more) you will receive 2x12" EPs plus 15 digital tracks.
EVERY PENNY WILL GO TO JOHNNY'S FUND
Shift Work - Scaled To Fit EP [OPTIMO] 12" vinyl
Shift Work - Document II [HOUNDSTOOTH] 12" vinyl
Shift Work - Notes to Self 1 [HOUNDSTOOTH] (digital)
In Johnny's own words:
So it was a year ago I got told the news about my cancer. It was tough to take but I had an amazing girlfriend, family, and friends to help me when I found times a bit too much. I went through all the processes that included losing most of my large colon, 6 months of chemo and generally what always gets forgotten. The psychological effects that dealing with your mortality daily entails. You kind of just switch off from it and motor on. Well, I did anyway. Strange to say but I relished the challenge some days. Must be a Kent coastal thing. Never back down.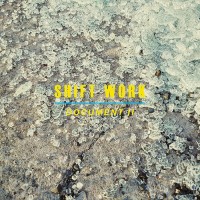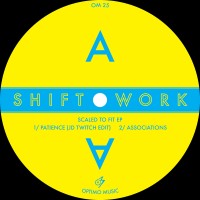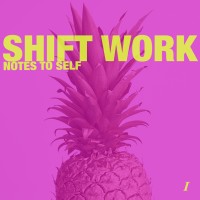 So 4 months into remission and I was hit like a sledgehammer. The cancer is back. Fuck me, that's a bitter pill to swallow. Devastated, angry, sad, confused, empty........I felt it all. You know what the weird thing is. I felt like I let everyone down that had to go on this journey with me. You think shit, are these people going to be able to deal with this a 2nd time round? Needless to say that the people who know have been great and shown real resolve and positivity in such a trying turn of events.
Basically, I have a genetic condition which is why I got cancer so relatively young. It is called Lynch Syndrome and it is part of the genetic family that is mismatch repair. What it means is you are at a very high risk or getting colon cancer at a young age and slightly higher risk of other cancers. As a result, my cancer is quite different from the general population. It means some treatments just don't work in the same way.
This is where immunotherapy comes in. For some reason, this has a considerably higher success rate, than for people without the genetic condition. They don't fully understand the reasons hence why the trials, that have been taking place for the past two years with good success. 62% in keeping people in remission. This is good in the world of cancer statistics! Problem is, paid trials are no longer available. And luck has it, my more generous list of options is no longer available. At £8000 per cycle, it's going to be a real challenge.
Cue you beautiful people. I know people don't have loads of cash so I just ask that you share the shit out of this and get people to just keep sharing. The sheer numbers of you lot will help get to this goal. If you have any suggestions to raise money I am happy to receive them also.
I will set up a Facebook page for this too, as I want people to come to me for any advice or help, that have cancer / beaten cancer / with a person who has cancer / has a genetic related cancer etc. I have gained quite a lot of knowledge in the past year and 5 months so would be more than happy to help others. Just wish I could study this hard for other sections of my life! You can also follow progress. A bit morbid for some I know. That's it for now : )
Thanks and love to you all.
Johnny xxx
01
Patience (JD Twitch Edit) -- (Optimo Release)
02
AMB 007 -- (Optimo Release)
03
Associations -- (Optimo Release)
04
AMB 001 -- (Optimo Release)
05
Scaled to Fit -- (Optimo Release)
06
AMB 008 -- (Optimo Release)
07
[Less] Merchandise -- (Optimo Release)
08
AMB 005 -- (Optimo Release)
09
Abandoned Hands -- (Houndstooth Release)
10
Abandoned Hands (DVA Damas Remix) -- (Houndstooth Release)
11
SBFM -- (Houndstooth Release)
12
SBFM (Factory Floor Remix) -- (Houndstooth Release)
13
Contact High -- (Houndstooth digital Release)
14
Re-Gene -- (Houndstooth digital Release)
15
Signal -- (Houndstooth digital Release)