Houndstooth's ADE debut: Throwing Snow, Aïsha Devi & Second Storey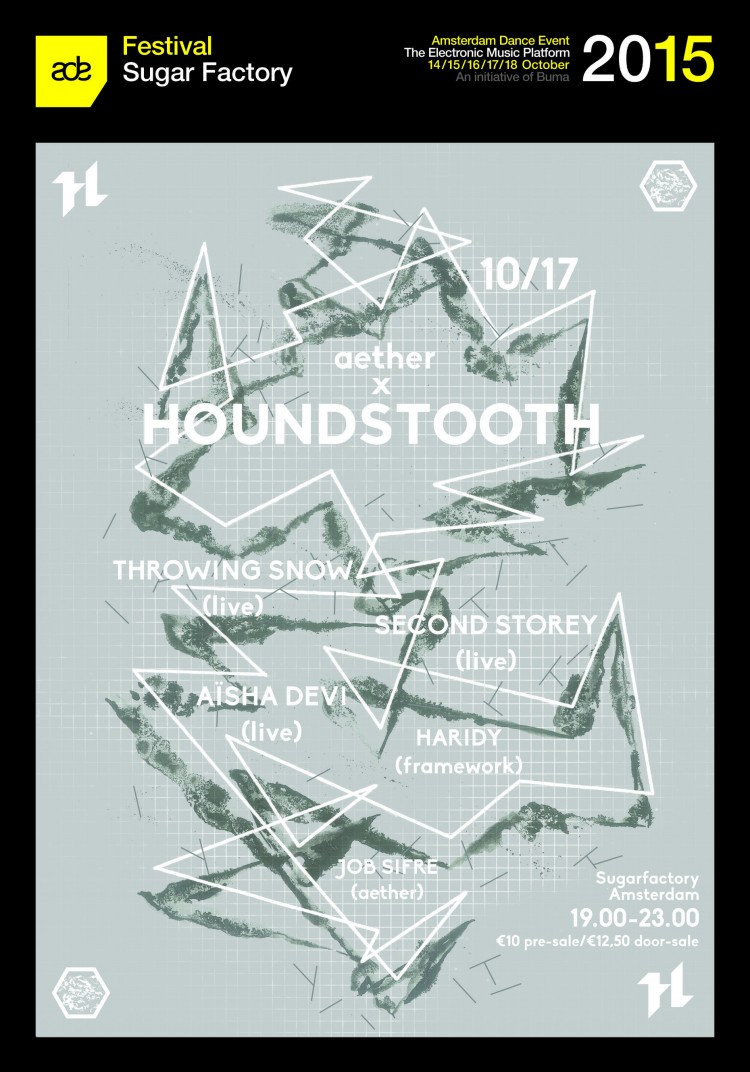 We're delighted to report that Houndstooth will have a presence at the Amsterdam Dance Event (ADE) for the very first time this October. Partnering with local collective Aether, renowned for showcasing forward-thinking live electronica in the city, we're bringing along three acts: Throwing Snow, Second Storey and recent signing Aïsha Devi. Meanwhile, DJ support comes from Aether resident Job Sifre and Haridy, from the local Framework crew.

Below you'll find an exclusive mix by Second Storey featuring tracks by the three Houndstooth artists playing the event, plus a few more recent and forthcoming tracks from the label.

Taking place on Saturday 17th October, between 19:00-22:30, at the intimate Sugarfactory venue. Advance tickets are available for only €10+BF from Resident Advisor, and further updates and set previews can be found on the event page on Facebook. See you in the 'Dam!