OUT NOW: Special Request - Hardcore EP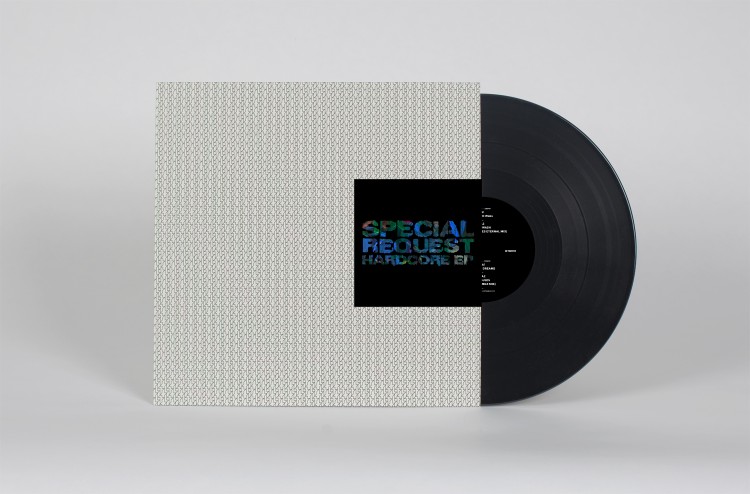 "This is a particularly compelling EP. Woolford's cuts bring total intensity, while the remixes distill the wistfulness of the fast-approaching dawn: virtuoso movements." - Little White Earbuds
Paul Woolford's Special Request moniker shrewdly merges UK house and pirate radio beamed jungle trends, blending infectious rave tunes that could sit in all kinds of sets, from 120bpm techno to 170bpm drum & bass. Prior to joining Houndstooth, Special Request has made four transmissions; released only on vinyl, they've all long since sold out.
'Wall To Wall' merges the jacking tradition of Chicago with the UK's love affair with sub-bass, whilst 'Broken Dreams' updates the music of the post-rave period, when the ecstasy rush of rave began to fade into more oppressive, drum-and-bass-driven hardcore. Meanwhile, two of the most exciting names to recently break onto the electronic music scene, Anthony Naples and Lee Gamble, offer respectively dense and spacious interpretations of 'Mindwash' and 'Capsules'.
Support from DJs as diverse as Sasha, Ben Sims, Optimo and Objekt.
The Hardcore EP is out today on heavyweight 180g 12" vinyl, cut by Mastering Engineer of the Year Matt Colton. Order your copy directly from the Houndstooth or fabric stores, and you'll get WAV versions of the tracks delivered to you electronically for free upon digital release, which is next Monday, 29th July. Click here to pre-order from iTunes.